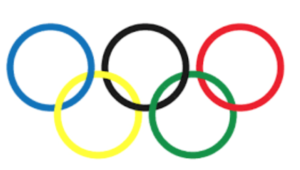 ____________________________________________________________________________________
 CLICK HERE FOR: ATHLETES POWERED BY ASEA VIDEO
ASEA ATHLETES: RECORD-SETTERS, ROUTINES, AND (REDOX) RECOVERY
ASEA, an emerging global leader in cellular health, attracts athletes from around the globe as ASEA brand ambassadors, including Olympic gold medalists and worldwide record holders in competitive sports including swimming, running, cycling and powerlifting.
Each of these athletes, unique in background, has joined the ASEA Athletes team to demonstrate the positive impact ASEA's REDOX Cell Signaling supplement has had on their healthy, active lifestyles. These athletes use the ASEA Redox Supplement to enhance their physical performance, increasing their endurance and recovery times and allowing them to achieve new levels of success in their careers.
ASEA's ground breaking redox signaling technology has shown to be beneficial to each of these athletes by improving their physical performance, recovery and overall health, giving them the ASEA edge over their competition. The diversity of these athletes shows that anyone, no matter age, gender or genetic disposition, can stay active and healthy longer by using ASEA.
"When I was first introduced to ASEA I was getting ready to compete in my 18th Ironman and I was at the point where I thought my career was over. I wasn't able to recover and my body was breaking down. I was introduced to ASEA and after 3 weeks I started sleeping better and my recovery was remarkable. When I can be able to train at this level at 51 years old, and compete with the 25 year olds, and blow them out of the water time after time, the science behind ASEA just totally blows me away." Shawn Burke Ironman Athlete
"Soon I found myself able to swim, bike, and run much longer distances," she says. "I was able to swim 3,000 to 4,000 yards a day, four days a week, run a couple of long runs, and do two tough hill workouts on my bike with a 100-mile bike ride every Friday. All of this along with two or three gym workouts."  (Dexter Yeats 70+ Year Old Ironman Athlete)
Redox signaling works at the cellular level to help protect, rejuvenate, and restore cells.